Mike Kerwin has been a Commercial Real Estate Broker, serving all phases of Commercial Sales and Leasing for the past 12 years. During the past 8 years he has been with Keller Williams Realty. His areas of specialty including Office, Retail, and Industrial/Warehouse, buildings and individual suites, Land Acquisition Pad Site Development and Business Opportunities. During this time he has represented Landlords, Tenants, Buyers and Sellers. Mike has spent the past 25 years involved in real estate, business, financial banking and the construction industry. He has an AA degree from Skagit Valley College and a BA degree fromWestern Washington University. 
An Army veteran, Mike served two tours in Vietnam and almost two years in Germany. As owner of GAMES Family Fun Center for 6 1/2 years, he learned first hand how to personally actualize a dream from the planning phase, to Small Business Administration financing, from construction through multi-tasking day-to-day operations and management.
As a Real Estate Appraiser for 14 years he sharpened his skills in the principals of real estate and market value. During this time he obtained a real estate license and successfully completed over 380 hours of additional schooling in various aspects of real estate, appraising, banking, finance, and construction.
Mike's experience in construction, particularly while serving as bidding and estimating coordinator and quality control administrator for a Washington State wide builder, taught him the importance of team building successfully and the need to do the job correctly the first time. While working in banking and finance he learned the importance and skills to prepare complete and workable business plans and performance expectation analysis for maximum financial leverage. 
Mike has a solid history of working with local, regional and state governmental agencies and councils particularly in the greater North Puget Sound andSnohomish County area. 
COMMUNITY SERVICE: 

 
Keller Williams Realty International,
Commercial Leadership Council, KW Commercial International
Instructor's Certificate for Real Estate Services Washington State

Mentor & Trainer in Commercial Real Estate Practices
Charter Board Member & past President Snohomish County Tourism Bureau International Association Amusement Parks & Attractions, Seminar Speaker & trainer at national trade shows and seminars, in Las Vegas, Chicago, Nashville, Seattle & Los Angeles.
Mukilteo Business Association/Chamber of Commerce
President, served as Vice-President, a Board Member & Chaired or served on several committees and community projects. 
Everett Area Chamber of Commerce
Small Business Executive of the year; Co-Chair of Annual Auction/Fund Raiser; Start up Chairman for the Everett Area Buy Local program; a Goodwill Ambassador, plus various Visitor & Tourism development committees and projects.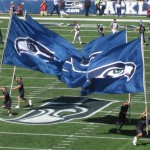 Return to Everett Real Estate