Jim Tomich, Managing Member, Grbavac & Tomich, LLC
Having performed at a high level in handling leasing for our retail center on Everett Mall Way it seemed only natural when it came time to sell to have Mike represent us. His professionalism, knowledge, and thorough handling of the transaction from listing right on through until the closing of the sale significantly exceeded my expectation.
Selling Price $5,300,000.00,
811 SE Everett Mall Way, Everett, WA 98208
---
Todd Boruff, Vice President, Real Estate Regal Cinemas
Mike was one of three commercial brokers I contacted from the Pacific Northwest to assist me in developing a marketing analysis and selling package for our Everett 9 Cinema building. His written response was amazingly quick, the analysis thorough and very professionally presented. Once the property was listed with Keller Williams, Mike worked very hard to properly market the property and to follow through efficiently with professionalism and focus to see the project through to completion. I am very impressed with the caliber of his commitment and effort.
Selling Price $5,100,000.00
830 SE Everett Mall Way, Everett, WA 98208
---
Bill Erwert, President, Whale of A Wash, Inc.
When it came time to sell A Whale of A Car Wash I asked my residential agent from Keller Williams if he could recommend a good commercial broker. I was very impressed with his recommendation. Immediately Mike took charge of developing a great market analysis and promotional materials for my car wash. He is friendly and cheerful and operates at a high level of professionalism. He brings a tremendous amount of experience to the marketing and selling process.
Selling Price $1,200,000.00,
4628-168th Street SW, Lynnwood, WA 98037

---
Jim Graeser, Managing Partner, 7th Street Plaza, LLC,
Mike has been representing me in sales and leasing for many years. Most recently he was instrumental in helping me sell my retail building in Sedro Woolley. His professionalism, focus and dedication to commercial real estate service goes well beyond expectation. I appreciate his creative approach and positive can do attitude.
Selling Price $625,000.00
901 Metcalf St. Sedro Woolley, WA 98284

---
Tim Taylor, President, HPAB, LLC,
Mikes knowledge of the market and experience in establishing and presenting market value as a former real estate appraiser was instrumental in the pricing and selling of the Harbor Point Auto Bath and Lube in an efficient and effective manor. His willingness to listen and easy to get along with style is indeed a huge bonus
Selling Price $1,450,000.00.
11400 Mukilteo Speedway, Mukilteo, WA 98275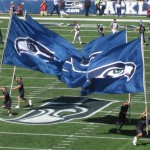 Return to Everett Real Estate